dic

20
Tags
Related Posts
Share This
LA HISTORIA DE KRAMPUS EL DEMONIO DE LA NAVIDAD/ THE STORY ABOUT KRAMPUS, THE CHRISTMAS DEMON #GHSTORIES
Hay historias y leyendas urbanas que hemos venido escuchando a lo largo del tiempo, repitiéndose de generación en generación y viajando de un país al otro. Algunas de estas historias son tan aterradoras que nos quitan el sueño por las noches y lo peor de esto es que todavía hay algunos que aseguran que son ciertas.
En esta ocasión nos trasladaremos a Europa central y su leyenda conocida como Krampus.
La leyenda dice que una criatura con apariencia demoníaca castiga a los niños malos durante la temporada navideña.
Según la historia este demonio aparece desde el 5 de diciembre y  merodea las calles durante 2 semanas. Captura en su saco a los niños y se los lleva con él.
Los que aseguran haberlo visto dicen haber escuchado campanas y cadenas oxidadas, asustando a muchos con su presencia.
Krampus es descrito como una criatura parecida al incubo, su rostro diabólico posee dos cuernos al frente, una lengua larga y roja,  y una cabellera negra. Su cuerpo está cubierto por un tupido pelaje oscuro y sus patas son similares a las de un fauno.
Muchos aseguran haberlo visto con una canasta en su espalda que es donde coloca a los niños que se lleva al infierno para luego comérselos.
Hasta la fecha miles de personas creen en la veracidad de esta historia y muchos aseguran haber sido testigos de estos acontecimientos.  Al final de todo nosotros solo les contamos la historia pero ustedes tienen la última palabra.
Si les gustó esta sección de GH Stories apóyenla compartiendo el video y suscribiéndose a nuestro canal. Próximamente una nueva historia.
CAPITULO OCHO #GHSTORIES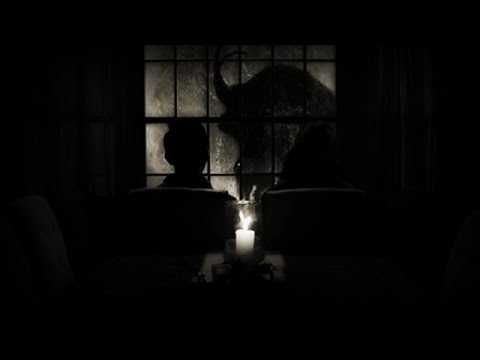 English
There are stories and urban legends that we have been hearing about through times, passing on through generations and traveling from one country to another. Some of these stories are so terrifying that they take our sleep away at nights and what is worst of all is that there are some people who still say these stories are true.
This time we are traveling to Central Europe and its legend known as Krampus.
Legend says that there is a creature which has demon looks that punishes those bad kids during Christmas time.
According to the story, this demon appears from December 5 on, loitering streets for 2 weeks.  It captures the kids in a sac and takes them along with him.
Those who have seen it say that they've heard bells and rusty chains, frightening everyone with its presence.
Krampus is described as a creature similar to incubi, with a diabolic face and two horns in front, a large red tongue and black hair.  Its body is covered by heavy dark fur and its legs are similar to those of a faun.
Many say they've seen him with a basket on its bag, where he keeps the kids that he takes along to hell where he then eats them.
Thousands still believe this story is true and many say they've witnessed these events.  We are here to tell you the story, but you have the last say.
If you liked this section GH Stories, support it by sharing the video and signing up to our channel.  There will be a new story soon.
Share and Enjoy